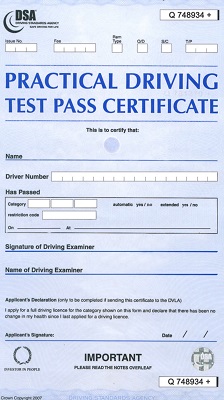 Before you start!
Before we can start helping you learn how to drive, you must meet the following criteria:
You must be 17 years of age, and;
You must hold a current British provisional driver's licence.
You can apply for your first British provisional driving licence online if you:
are a resident of Great Britain
can meet the minimum age requirement
can meet the minimum eyesight requirement
are currently not prevented from driving for any reason
can pay by Mastercard, Visa, Maestro, Electron, Delta or Solo debit or credit card
have a valid UK passport or another form of identity
can provide addresses of where you have lived over the last three years
The Directgov web site contains all the information you need on applying for a provisional licence.
If you meet the criteria above, please check out our prices page for tuition costs, or our contact page to get in touch us. We look forward to hearing from you!